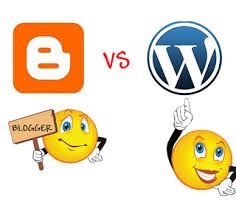 If you're anything like me, you may be hesitant to set up a new platform for teaching and writing in your classroom. Or, even if you're convinced that blogging in a rhetoric or literature classroom is a great idea, you may avoid doing so because you've never run a blog, been a blogger, or fear the possible breakdowns of working online in an unknown digital space and losing student work.
As I prepared for teaching a literature course for the first time this semester, I made up my mind that I wanted to try setting up a new classroom space. In the past, I worked with PBworks, and while that digital space was extremely useful, it is not the most visually appealing space. Since my class is a "Literature, Visual Culture, and Deaf Studies" course, I planned on incorporating several YouTube videos relevant to the course, and I wanted these compiled in a public space—a sort of public classroom portfolio that students could share with friends, family, and also easily enjoy at home.
Since this would be my first time managing a blog, I wanted to work with a user-friendly site. A quick Google search turns up pages like this one, which lists Blogger and WordPress as two of the top blog websites for creating free blogs. I looked at both, and although Blogger requires that you set up/own a Gmail account to get started (since it's now owned by Google), its home page is incredibly streamlined. Within a few minutes of playing around, I was able to set up a blog spot for my class.
Working with WordPress was not as intuitive, and its dashboard is a bit more intimidating at first. After playing around with both and reading about the pros and cons of each blogging platform , I found that I preferred Blogger. Before running with it though, I needed to see if it was conducive to classroom work. I wanted students to be able to modify their settings in accordance with their preferences re: privacy. I also wanted to retain a modicum of control over this public space.
After much reading of blogs—including those by teachers, with more pros and cons from a pedagogical standpoint—including this one from "Professor Beej," (B.J. Keeton), a "writer, teacher, and runner," I started to lean towards WordPress—especially because of it's comment moderating capability. I eventually discovered that the University of Texas at Austin runs a University Blog Service on the WordPress platform.
Learning that my university's Information Technology Services ran a WordPress platform for its faculty, staff, and students alleviated my concerns about having a support system in case anything went wrong. Students here at UT can log in to a blog created through our university's blog service with their UT EID. Instructors can easily set up their new class blogs at home—again, through our UT EID.
In the end, after hours of playing around and teaching myself WordPress' functions, I decided on WordPress over Blogger. Once the university approves our request for a blog page, we can even personalize our URLs. Here's mine: http://blogs.utexas.edu/litblogs/
I love our class blog's functionality, and I haven't looked back since.
------
Disclaimers: I have students customize their usernames and decide whether they want to use their full names, first names, last names, or a pseudonym/nickname.
-------
A couple of key points from our university's Service Level Agreement:
"The University Blog Service does not meet FERPA requirements for use by faculty within their courses."
University Blog Service subscribers agree to:
Not post or store any Category-I data in the University Blog Service.
Provide critical information to ITS in a timely manner when requested for purposes of resolving subscriber issues.