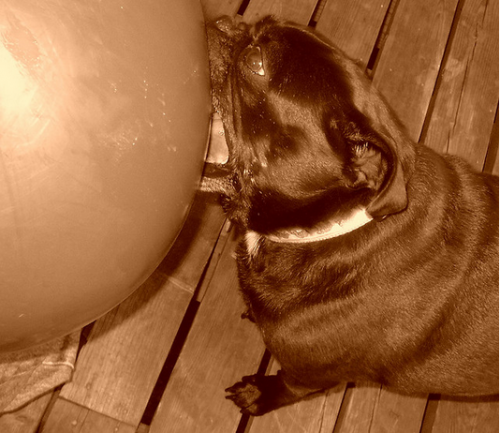 So I went on the job market this year, and one of the questions that kept coming up was how I saw my teaching and my scholarship fitting together. I'm working on a dissertation on early American poetry and have taught poetry classes, so some of the connections are pretty obvious. But this semester I'm teaching 306, and while my students would certainly freak out (by which I mean feign sleep in spectacular and dramatic attitudes of disinterest) if I busted out some Puritan funeral elegies, I have been thinking a lot about the parallels between the writing they do, which has them emailing me questions about paper 2 at one in the morning, and the writing I do, which has me up reading emails at one a.m. and avoiding my dissertation.
Here are two things I've noticed this semester:
1. My students really, really, really want me to give them a template for how to organize their papers. It frustrates them that I seem to know how each of their papers should be organized, but I won't tell.
2. I really, really, really want someone to give me a template for how to organize my dissertation chapters. Each chapter I've written has been torn apart and restructured at least twice. It's tedious work, and frustrating, and it pushes me to animal metaphors: It's like trying to stuff a cat into a cat-sized wetsuit. Or I feel like a small dog trying to grab a beach ball in its teeth. I don't know why the metaphors are animal, but they always are.
As a result of our parallel experiences (and I'm embarrassed to admit this, but here goes): I have an empathy for my students than I've ever had before. I've always liked them, so I've always felt sympathy for their frustration, but I've never really been able to identify with it. I like writing; it's why I study writing for a job. Sure, I saw writing as a challenge, but a pleasant one. Maybe because I always knew I could figure out what I needed to say if I just kept at the paper I was working on.
Somehow that didn't seem to apply for the dissertation; not for me at least. There was a fear of failure, that maybe this couldn't be done, that maybe these ideas wouldn't pan out. That was new to me, and that made everything much more difficult. I recognized the feeling, though; it was one my students had described to me many times over conferences, as we talked our way through their work together. Unfortunately for my students (but, you know, good in the long run) my newfound empathy was accompanied by a realization: whenever I couldn't organize a chapter, or a section, or even a sentence, it meant I didn't have it. The ideas were there, but they were blurrier than I'd realized or hoped, and it was in the thinking through of the organization that the ideas themselves crystallized. I couldn't figure out what I needed to say until I started to say it.
So that's why I feel confident saying no, I won't give you a template for your paper. No, not even for the introduction. But yes, you can get this done if you just keep working at it. And when we meet to talk your paper through and I tell you I know where you're coming from? I really do.