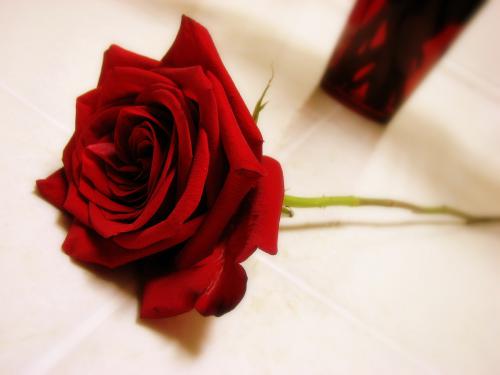 Can tweets about The Bachelor be feminist?
Throughout the Bachelor Finale and the "After the Final Rose" episode, Chris Harrison promised us, the "Bachelor Nation" an "unprecedented announcement." After much speculation on Twitter and at home, Jimmy Kimmel's gift of a steer named Juan Pablo and the coerced promise that Ashley S. would appear on Bachelor in Paradise, Chris Harrison revealed the big announcement: there would be two Bachelorettes next season instead of one, and the men would get to vote which Bachelorette would stay to the finale based on who would be the best wife. Supposedly this was because the "Bachelor Nation" was divided between Britt and Kaitlyn.
On the couch, my friend and I gasped. That's horrible! It's giving the men all the power! The point of The Bachelorette is that the woman gets to choose the men. Alas, Chris Harrison did not agree with us.
We quickly took to Twitter to read what the "Bachelor Nation" really thought. What we saw was horrified tweets from women about this new turn in The Bachelor's history. Many women saw this as a betrayal of women, letting the men be in charge yet again.
You might be wondering what The Bachelor has to do with pedagogy. Let me explain.
My experiences with using Twitter in the classroom have been decidedly mixed. I found that my students were hostile to the idea of more homework in the form of tweeting and that many of them did not already possess the social networking knowledge of how to use Twitter.
I want to use the feminist tweeting about The Bachelor as an example of the way that Twitter can build community, raise issues and promote discussion. Although there are many other examples of this that relate more closely to social justice, I think that The Bachelor tweeting will help students relate to social media in a more everyday manner.
To practice this kind of tweeting in the classroom, I will have them live tweet a short video clip like an advertisement. By honing their observations down to 140 characters, the students will learn to be precise.
While The Bachelor might not be all that pedagogical in itself, the lessons tweeted from The Bachelor may prove more instructive in the classroom than at first appearance.